Welcome to the Benjamin Tallmadge District
Welcome to the Unofficial BT District website
CONGRATULATIONS TO DISTRICT CHAIRMAN
JEFF STERN
AS HE IS PRESENTED HIS SILVER BEAVER AWARD.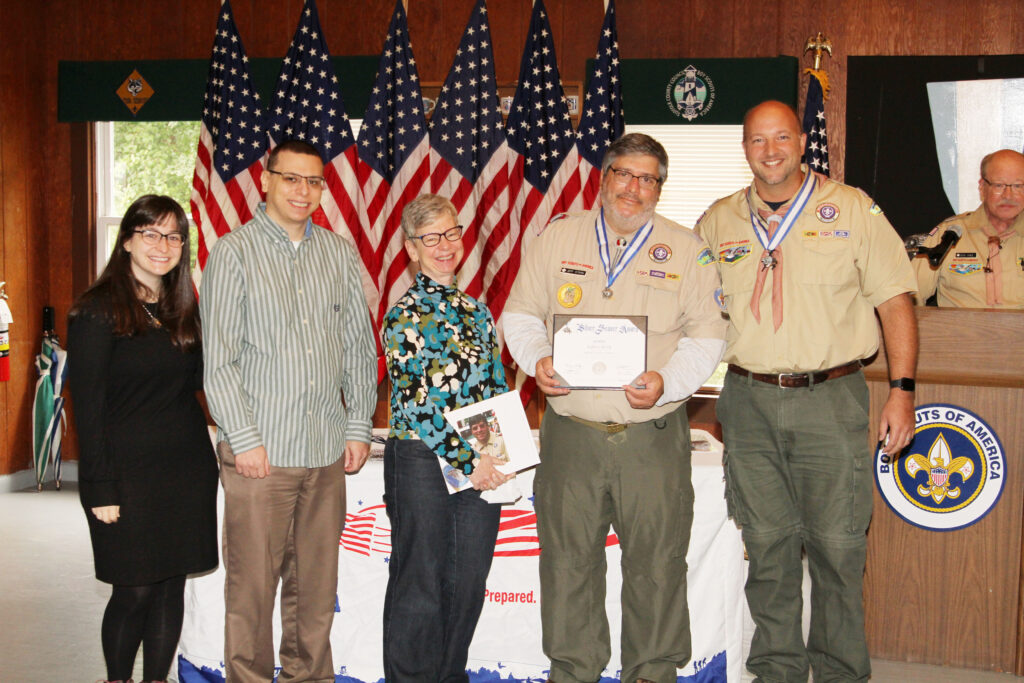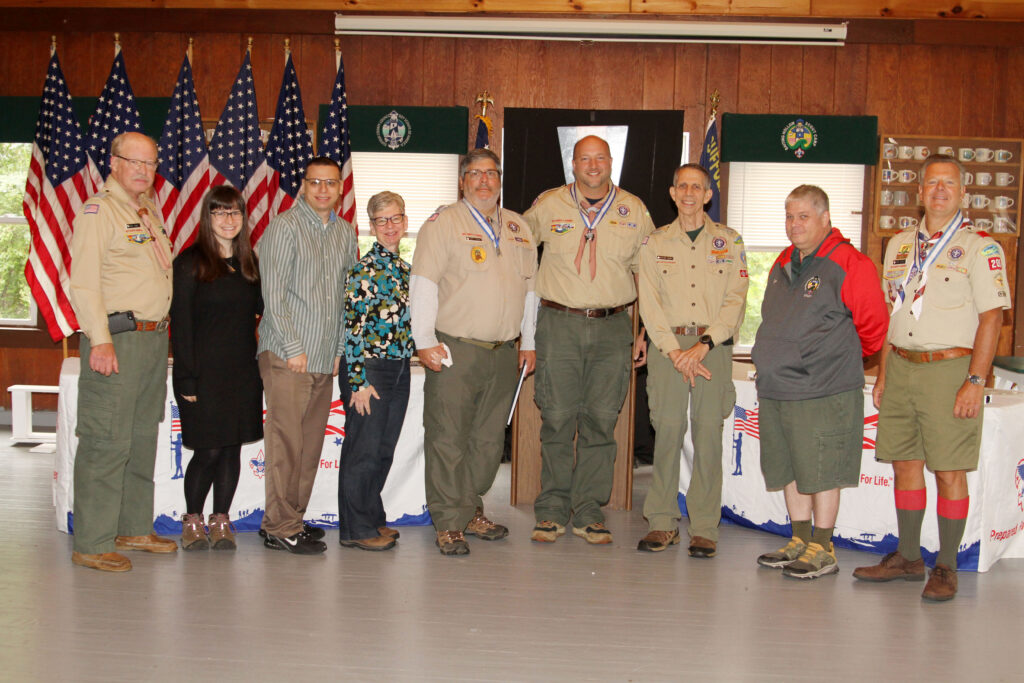 Jeff Stern was presented his Silver Beaver Award by Council President David Hunt, Silver Beaver Committee Co-Chairmen Don Ghee and Mark Businski. District Commissioner Chris Philp read Jeff's "Most Memorable Moment" in Scouting.
SCOUTMASTERS – THE NEW EAGLE SCOUT APPLICATION IS OUT !
This application includes the new "Citizenship in Society" Merit Badge introduced on July 1, 2022.
Click HERE for the Eagle Application !
There are now 14 required Eagle Merit Badges to obtain the Rank.
The ADDING MACHINE TAPE DEMONSTRATION for ADULT RECRUITING Skit
For those that attended the Kickoff Roundtable at BHSC, you heard Derek Bossen of Pack 6, Southold describe this adult recruiting technique that he used to get Cub parents involved in Scouting. It could be slightly adjusted to make a good Scoutmaster Minute too !
Click on this link to get the full script:
UPCOMING EVENTS
ANNOUNCING THE 2023 COUNCIL CAMPOREE AT SOUTHAVEN PARK
SAVE THE DATE: April 28 – 30, 2023
Download the Promo Flier: http://btdistrict.org/wp-content/uploads/2022/06/2023-Council-Camporee-Promo-Flier.pdf
NATIONAL SCOUT JAMBOREE DATES ANNOU
NCED !
July 19 – 28, 2023 at the Summit Bechtel Reserve in West Virginia
Click HERE to visit the official website.
Additional details on the Home Page of the Council website !
District Events for the 2022 – 2023 have been released. Download the Summary Schedule HERE:
http://btdistrict.org/wp-content/uploads/2022/06/2022-2013-BT-Calendar.pdfJeff
Roundtable for the Benjamin Tallmadge District is the 2nd Thursday of the month starting at 7:30 p.m.
On October 13th, we will be meeting at the Dawnwood Middle School in Centereach.